How a Garage Door Company Can Rodent-Proof Your Garage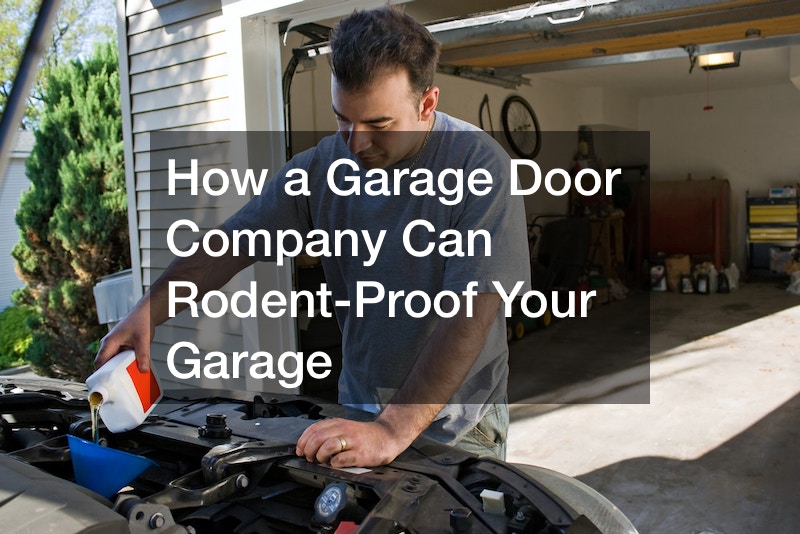 Your garage is only rodent-proof if you can safeguard the weather strip. Rodents chew through the weather strip, exposing the garage to unwanted guests, including snakes. Discover the three step-by-step process a garage door company can use to help you rodent-proof your garage.
Doing an Inspection and Assessment
The door specialists will start by checking for any chew marks, especially at the door's bottom seal. They'll also identify entry points, such as holes in the weather strip and gaps around the garage door.
A thorough assessment of the garage door and its environs will guide the next steps.
Sealing the Entry Points
The first rodent-proofing measure the garage door specialists are sealing current entry points. They may put metal flashing beneath the door to deter rodents from chewing the weather strip. It is also common to put a heavy-duty sealing that moves easily but is not chewable.
Doing Maintenance and Education
In the final steps, the company may educate you on pest infestation and some preventative measures you can take. Part of the maintenance will include inspection for pests and sealing gaps. They may also replace the weather stripping if necessary.
Using these three steps, garage door companies help owners keep pests out of the garage. If the pest problem has persisted inside the garage, it's best to call a pest removal company to deal with the problem from the root cause.
Your garage is only rodent-proof if you can safeguard the weather strip. Rodents chew through the weather strip, exposing the garage to unwanted guests, including snakes. Discover the three step-by-step process a garage door company can use to help you rodent-proof your garage. Doing an Inspection and Assessment The door specialists will start by checking…